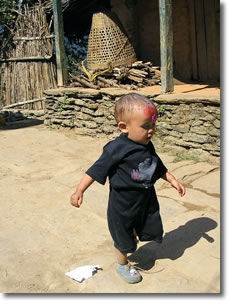 From trekking in the Himalayas in the late 1990's Michele Spencer (the founder) came to know and develop a deep affection for the Nepalese people. Their bravery, resilience and cheerfulness, in the face of climatic extremes, economic & political uncertainties made an impression that never faded.
Michele found that despite the poverty and hardship endured by the people they have the will to change - but not the financial resource or educational opportunity to do so. Many of the things that we take for granted: - electricity, running water, sanitation, education, transport, do not exist in large areas of Nepal.
Visiting the place where children died while collecting drinking water, Michele was determined to do something to help - so CTAS was formed.